Stop relying on third parties to calculate your customers' GAP waiver refunds.
With FAIRRCalc®, you are in control.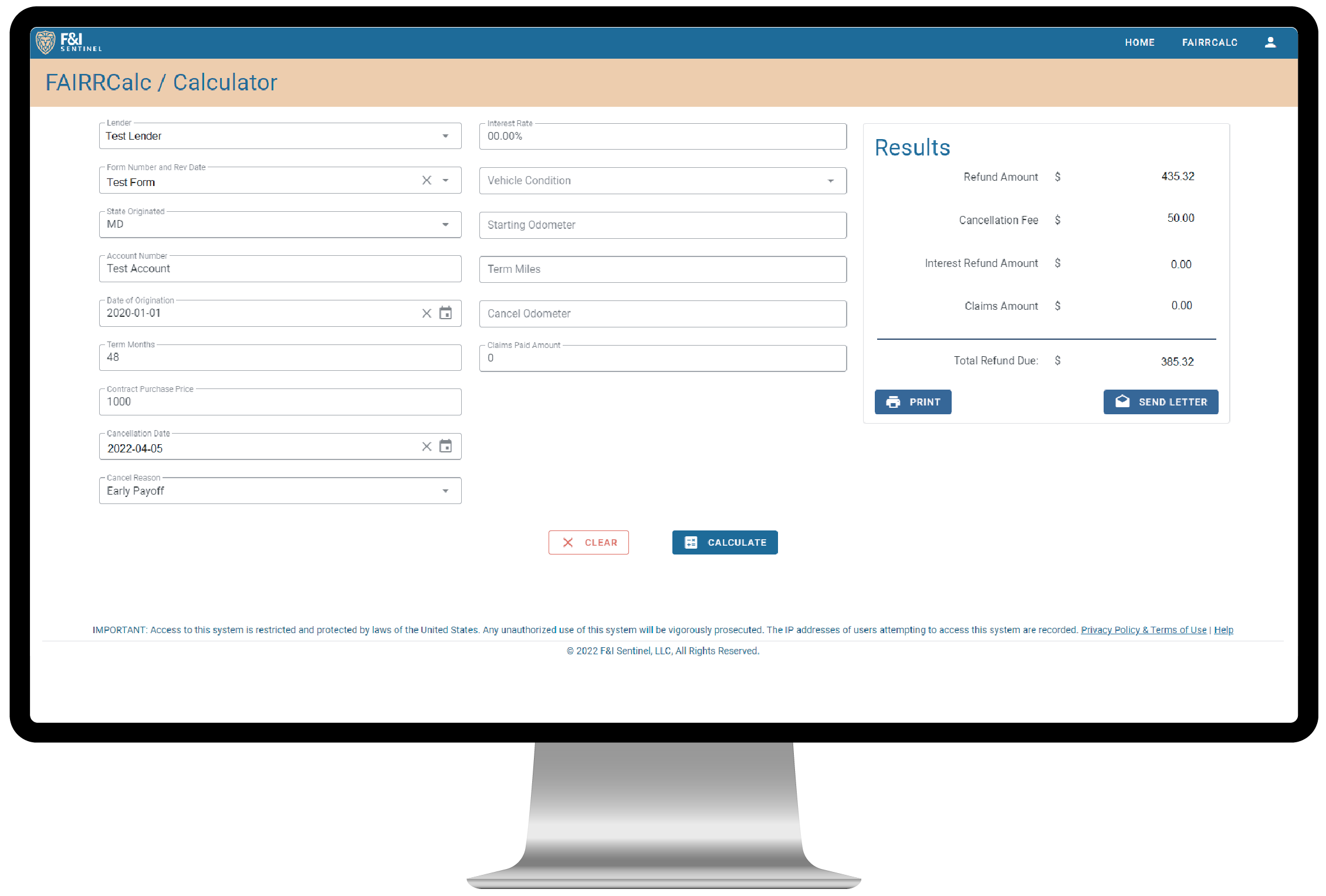 F&I Sentinel's FAIRRCalc® accounts for the most significant regulatory and litigation exposure that finance companies currently face. As the CFPB, state and federal regulators, and plaintiffs' counsel continue to scrutinize GAP waiver refunds, vehicle finance companies are increasingly under pressure to process refunds timely and accurately.
FAIRRCalc® benefits and features
Penny-perfect
refund calculation
Provider and
dealer notifications
Easy-to-use integration
with no PII concerns
Comprehensive IT and
data security controls
Audit trail with data download
capabilities for enhanced reporting
Expert support for
administrator resolution
With FAIRRCalc®, you will:
Increase your control with respect to calculating GAP waiver refunds accurately
Reduce your exposure to regulatory and litigation risk associated with financing GAP waivers
Account for cancellation fees and refund methodology set forth within each GAP waiver approved for funding
Ensure that refunds processed are in accordance with state and federal requirements